After losing to Real Madrid Castilla, all efforts into Building FC Andorra were tasked into rebuilding, including a new system and a new gameplan.
Amazingly, the 5-1 loss to Castilla was the last defeat of the league campaign.
The Inside Forward on the left wasn't working out, with both Marc Fernandez and Zouridine Thior failing to make an impact. Even though there was a lack of an attacking midfielder in the squad, the decision was made to change to a 4-1-2-1-2 diamond.
During the month of May, FC Andorra's record was five wins out of five, with 16 goals scored and zero conceded, launching them into contention for an automatic promotion place.

There was even revenge for the defeat to Castilla, a proper professional 2-0 win, snuffing out the threat of the capital club.
As good a run as it was, it failed to catch any ground on an unrelenting Barcelona B and they finished top of the league with 97 points. FC Andorra four back on 93.
---
Find the best FM 2022 players:
---
Eight teams, four from each division would face off in one-off games, a semi-final, then a final, with two winners advancing to the La Liga Smartbank.
First up, Real Union, and then the winner of Albacete versus Badajoz in the final.
All will be revealed in Episode 4 of Building FC Andorra – please drop a like on the video and subscribe to the channel.
Building FC Andorra Episode 4
---
Every year we test countless tactics and review the very best. For FM22 these systems will be ranked and listed within our tactics index linked below.

---
Who is your FM22 save with? Let us know. If you fancy sharing your Football Manager Story with us, get in touch via the comment section or on social media.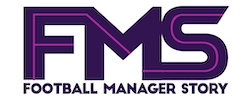 Subscribe to our Newsletter