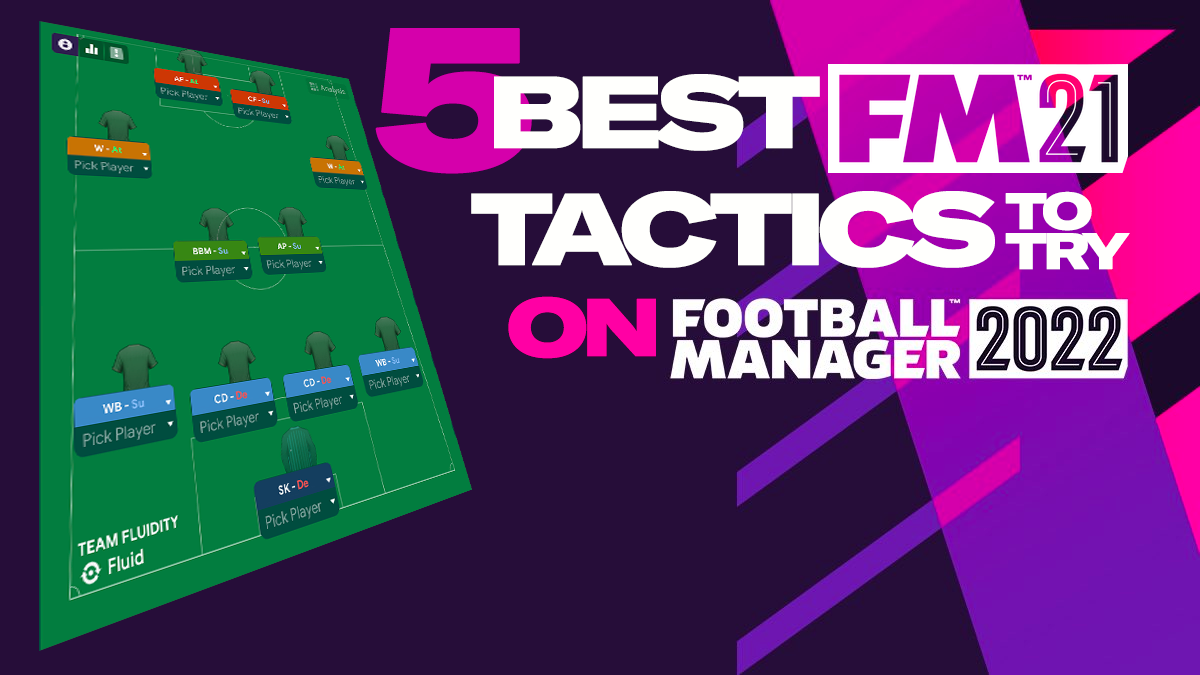 Updates from Football Manager are coming thick and fast and now it is time to think about, potentially, the Best FM22 tactics you should try from what was massively successful in Football Manager 2021.
We know we are getting a brand new match engine, with new animations, a new way of working and the potential death of 4-2-3-1 gengenpress. 
Perhaps the domination of counter press and counter could be over, but the only way to know is going to be trying what worked so well in FM21 and plug it into FM 2022. 
Here are our favourite systems from FM21 which could be the best FM22 tactics.
Knap: Echoes 4-2-3-1: Best FM22 Tactics to Try
No tactics list would be the same without a suggestion from the master himself. This is the most downloaded tactic from Knap on FM Scout and with it using the most common formation on FM21. It's hard to see it not being one of the Best FM22 tactics to try – at least to begin with.
Counter Press and counter are obviously there. The DLP and BBM combo in midfield has been one of the most successful in this edition of the game. Combined with the Inside Forward and Inverted Winger, it ticks all the boxes.
This is the type of tactic we might see die out in FM22, but that isn't going to stop us trying it out the box.
Knap: Beowolf 4-4-2
Have you even played Football Manager if you have not seen a version of Knap's 4-4-2 Beowolf. The shape itself has been one of my go-to formation in this edition. 
If you have watched my Hexagono series, 4-4-2 was the basis behind the success in Chile, Colombia, Uruguay and with Flamengo in Brazil.
It just works. Whether you play a flat four, 4-2-4 or asymmetric, they can all be devastating. The Beowolf is as straight forward as it gets. Two wingers on attack, two Advanced Forwards and the BBM/DLP duo.
GYRFM 4-2-3-1 Swansalona
Gareth is quickly becoming a very well established tactic creator, finding success with 5-3-2, 4-3-3 and 4-4-2 systems, but his best this edition has been his 4-2-3-1.
106 points with Swansea in the Championship, 101 with Arsenal, unbeaten with PSG and he guided Hertha Berlin to the Bundesliga title. 
It will be great to see what GYRFM comes up with for the new game, and no doubt his systems will be some of the best FM22 tactics to try over the next 12 months.
Vasas Champions League winning Asymmetric
As well as testing the best tactics the community has to offer, I will also be creating and testing my own systems to fine the best FM22 tactics.
In FM21, I guided Hungarian side Vasas to 15 straight titles and two Champions League trophies. This 4-4-2, 4-3-3 hybrid is what brought success in Europe, but it also tested superbly with other teams. 
The main strikers scored around 60 goals and it seemed to work well across the pitch. Well worth testing in the new match engine.
Korean's Reaper Strikerless 4-3-3: Best FM22 Tactics to Try
A bit like Marmite, strikerless divides opinion in the FM community. Initially championed by Merry Guido, it has become the gamebreaker in FM21.
No one knows how to stop it, but that could be down purely to the Match Engine. The new game could see this come crumbling down, but the only way we are going to find out if it is still OP is to test it out on FM22.
The Reaper is one of the most successful strikerless formations we saw this year, making it one of the best FM22 tactics to try when the game launches for the BETA phase.
What is going to be the first tactic you try in FM22, let us know in the comments or on social media.
All of these tactics will feature on our best FM22 tactics index. Make sure to check it out.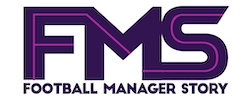 Subscribe to our Newsletter