Hello my friends! I thought that showing you the Premier League results at the end of each season that I play could be a nice addition to my Football Manager 2009 story. Maybe you are as curious as I am to see who won the title and which were the best players in a particular season. So let's take a look at the Premier League table at the end of the 2010-2011 season.
As you can see Chelsea won the title, with Arsenal in 2nd place and Tottenham in 3rd! Maybe the biggest surprise is that Liverpool finished only 12th! As for the relegated teams there are no big surprises there, Hull, Wolves and Birmingham will play in Coca-Cola Championship next season.

Now let's take a look at the team of the season. The biggest surprise for me was the presence of Michael Owen next to Wayne Rooney in the attack. There are also a few interesting new names for the Premier League like centre back Alessandro Gamberini at Chelsea.
The season summary tells us that Eduardo was the top goalscorer with 22 goals and that Joao Moutinho (Arsenal) made the most assists. Eduardo also had the highest average rating, an awesome 7.72! The signings of the season were the 7.5 million euro transfer of Robert Acquafresca to Tottenham and Newcastle's deal that took young Italian left back Davide Santon from Inter for only 5.75 million euro.

The Europa League was won by Barcelona after a convincing 3-0 win over Stuttgart in the final.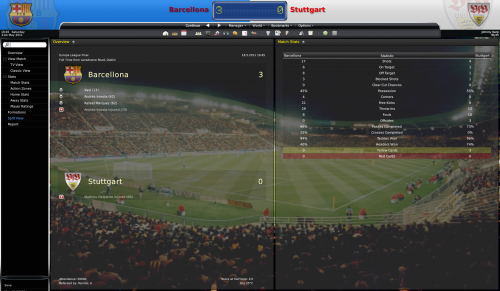 Manchester United won the UEFA Champions League after a hard fought final against Real Madrid. The Red Devils won the game on penalties after Arjen Robben missed his penalty kick.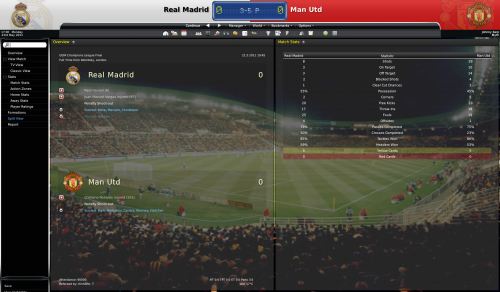 It's interesting to see how the "big stage" looks like in 2011 while I'm slowly climbing up the lower leagues with my Blyth Spartans. What do you say? Is this kind of post interesting enough for you? Or do you want me to add even more information about the Premier League teams? Let me know!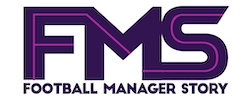 Subscribe to our Newsletter