Hello people, a thrilling day at the World Cup today, New Zealand upset Slovakia and North Korea gave mighty Brazil a run for their money… That makes our contest even more difficult but I guess that we'll have even more fun. And, of course, you have the chance of winning a copy of Football Manager 2011, I will buy it for you and send it to your house right after it will be released. Well, let's see the rankings after this crazy day.
World Cup Predictions Contest Rankings 15th of June
23 points – Lye
19 points – Majk
17 points – Callum, Mariano, Chris @ Chester
15 points – Matthew
12 points – Ravenie
11 points – Chris, Sears, Taylor091
10 points – Martin, Markjulian
9 points – Krishn, Johnny Karp
8 points – ChroMe, Kayonga Bernard, Zheljo
7 points – Matt, MisterC
5 points – Burak_gs, Laxeyman, Dami
4 points – Riza
3 points – Cory Berman
1 point – Kofte101
0 points – MartinH
If I have made any errors in calculating your points please let me know, I'm doing my best to be careful with the calculations but mistakes can always happen.
For the new participants and for those who want to join the contest don't forget to check out the rules. Anybody can still join the contest, there are plenty more games to play!
On to the next fixtures:
June 17th Fixtures
12:30 GMT Argentina vs South Korea Group B
15:00 GMT Greece vs Nigeria Group B
19:30 GMT France vs Mexico Group A
Good luck everybody!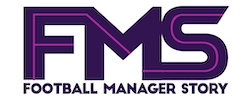 Subscribe to our Newsletter