Hello folks, another World Cup day has gone by… There was a major upset today as New Zealand held Italy to a 1-1 draw, nobody predicted that result. Paraguay easily went past Slovakia, 2-0 and our friend Mariano was quite happy about that since he predicted the exact score. Last but not least Brazil beat Ivory Coast 3-1 and three of you predicted the exact score, including the leader, Lye. He seems unstoppable just like Brazil! Let's see the rankings.
World Cup Predictions Contest Rankings 20th of June
1. Lye 42 points
2. Mariano 30 points
3. Chris @ chester 29 points
4. Majk 25 points
5. ChroMe 24 points
Callum 22
Sears 22
Taylor091 22
Martin 21
Ravenie 21
markjulian 21
Laxeyman 20
Johnny Karp 19
Zheljo 18
Burak_gs 16
Chris 15
Matthew 15
Riza 15
Kofte101 14
dami 11
MisterC 11
Matt 10
Krishn 8
Kayonga Bernard 7
Cory Berman 4
MartinH 1
As always, please check your scores and let me know if I made any mistakes in calculating your points. I'm doing my best to keep track of everything but errors can always happen.
For the new participants and for those who want to join the contest don't forget to check out the rules. Anybody can still join the contest, you can still win if you're lucky enough!
On to the next matches:
June 22nd Fixtures
15:00 GMT  France vs South Africa Group A
15:00 GMT  Mexico vs Uruguay Group A
19:30 GMT  Nigeria vs South Korea Group B
19:30 GMT  Greece vs Argentina Group B
Thanks for participating and good luck!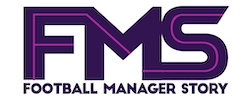 Subscribe to our Newsletter